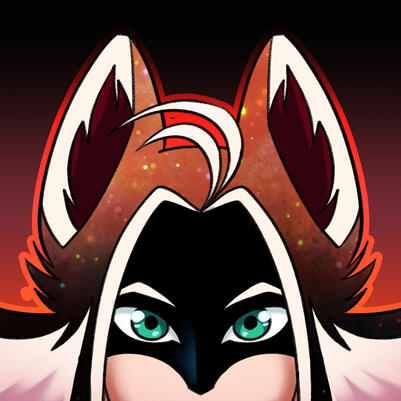 Foxxology
Hi! I'm Foxxology, I'm a queer disabled Canadian Illustrator/Comic Artist/Animator.
Commission Info
So you want to commission me? You can contact me on any of my socials or through my discord!
- Commission Options -
| Art Type | Description | Price | |
| --- | --- | --- | --- |
| Simple Character | Character in a simple pose and solid colour/gradient background | $35-$40 headshot | $60-$80 fullbody |
| Illustration | Fully coloured scene including background, lighting and fx. | $150-$300 | |
| Comic Page | Starting at 2 panels, done using a monochrome or preset gradient for colouring. | $300 for 2 panels +$100 for each additional panel | |
| Additional characters | $60+ for simple character | $100+ for illustration | |
| NSFW | Additional $50 to all the above prices | $80+ for kinks that aren't my thing | |
- Art Examples -
---
Illustration
---
Comic Page
---
Simple Character
Fullbody
---
Simple Character
Headshot
Art Commission Terms of Service
As the artist, I maintain the right to reject or refund any commission. If the client is displeased with the finished product and demands a refund, the client will get 50% of the total amount paid (tip not included) returned and will not be able to keep the finished product.

Full payment is required to begin the process of drawing the commission. The only exception is if the commission is over $400USD, then half of the payment will be paid upfront and the second half to be paid before delivery on the final product.

Commissions are for personal use only and cannot be distributed, altered, or reproduced without my written consent. Under no circumstances is the client allowed to redistribute or sell the commission to third parties, including NFTs or AI art generation.

All preparation materials, visuals and sketches, including all electronic files used to create the project remain the property of Foxxology.
What I'll require from the client
Client provides clear and complete requirements and expectations upfront, including reference materials or assets before work on the commission begins.

Visual References, as many as possible (+$25 will be added if drawing from written description alone) and a brief description of what you would like for the finished piece

An Email Address, social media handle, or discord, to contact you by

The client to be responsive during the creation period.
Additional Info
Payment via PayPal invoicing

The client will only receive the invoice when I, Foxxology, will be able to start the creation period on the client's piece.

Prices are non-negotiable

Prices are USD

The Client is entitled to three design changes during the sketch phase before having to pay an additional $10 USD for each change afterwards. If the client wishes to make a design change post the line-art stage, an additional $20 USD will be invoiced for every change made there after

The Client is entitled to three colour pallet adjustments before having to pay an additional $5 USD for each change afterwards.

Commissions can take up to 2+ weeks to complete (with the client being attentive to updates on the commission)

If the client wishes the commission to be done as a rush order, an additional $25 will be added to the total